I love my daily walks, several of them with my
dogs
. I am getting lots of miles covered, according to my Fitbit, I am well above average when it comes to the steps I take. However, just like my clients, I know I need to do more. Yoga is one form of exercise I love, bike riding, even working with light weights.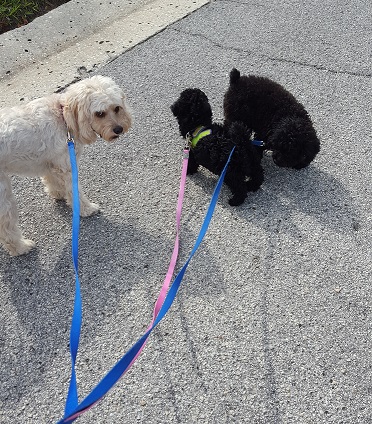 Over the summer though, it gets hot and humid. Really hot and really humid. So, I don't enjoy the walks as much, I set a goal of daily yoga and I plan on bike riding. Then life gets in the way and after all, it is hot and humid. So, exercise can get forgotten. That is until my waistline screams at me because clothes aren't meant to stretch that much.
Lazy Labels Are No Good, So exercise Caution!
Then, like everyone else, I need to get myself motivated again. It is then that I have to dig deep, beyond the instant gratification of getting inside to the air conditioning and instead, move it! I want to do things that will help me enjoy exercise, playful movements. I also want to remember that that labeling myself as lazy isn't helpful.
It is important that I think of myself as someone who exercises or someone who is healthy. I choose an exercise-friendly identity that I want to adopt.  You see, the human psyche goes to great lengths to be consistent with one's identity.  The subconscious mind is very willing to accommodate the belief that I am lazy.
I hear from clients all the time that they believe they are lazy because they haven't included working out into their routine. However, when they tell me all they do, I know it can't be true. Sometimes it is just a matter of revamping their daily routine to include exercise, sometimes it is getting a workout buddy so that there is not only accountability but company!
So thinking of yourself as a harried, stressed-out person creates a self-fulfilling prophecy with little room for exercise.  But thinking of yourself as a really busy healthy person might create just the tweak your mindset needs. I use self-hypnosis to help me get motivated for exercise and get myself back on track. How about you?