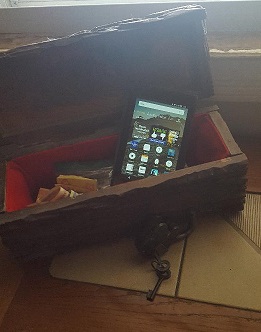 A former client reached out to me to stop smoking. Jenny (not her real name) had seen me several years before and was successful at stopping at that time. She loved being smoke free and didn't miss it at all. Then one day, she reported pulling in to the parking lot of a convenience store and buying a pack. Without a thought, she lit up. Once again, Jenny was hooked.
When I asked Jenny what prompted her to take that action, she couldn't tell me. She didn't recall anything out of the ordinary, "it just happened". So for 2 years she smoked and struggled with stopping, too embarrassed to call me. Finally, as Jenny put it, "I came to my senses. I know the only way for me to quit was to call you, fess up and use hypnosis for good!"
We had a great session and at the end she stated she knew she was smoke free. Still, something was not right. When I pressed her, Jenny admitted she was hoping to find out why she had started back up and she still didn't know. I knew that in order for her to stay successful, this was important.
Back to trance we went
I told her that she could find the information written down on a pad that was locked in a box nearby. It was important that she unlock the box and read the information. It was not necessary to share what she discovered. I explained that her knowing was all that mattered, unless information came through that she felt I "needed" to know in order to help her better.
Jenny opened the box and read the pad. She said, "Oh my" and "aah" and even "I get it". Then she told me she had put it all away and she was good. At that point I suggested she use any and all information for her best interests and she now had permission and "the right" to be smoke free forever. She was to relax until she felt she was 100% smoke free and could then return her awareness safely, comfortably and in her own manner.
After a few minutes, she opened her eyes and gave a huge grin. She then told me she knew this time, it was for good. One year later, she checked in with me to report all is still good. I will never know what was on that pad in the locked box, but I do know it was a valuable tool for Jenny.